Author Bio
Meet Don Meltz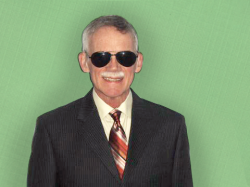 Hi, I'm Don Meltz. I don't recommend being blind as a life style but it does give me an ability most sighted people lack. In my news site, I work hard to help your business uncover and fix:
What is your application not asking?
Why don't your evaluations always work?
Are you focusing on the wrong information?
Are you rewarding failure?
If you're business is hurting due to bad debt, don't worry, all you need is some blind advice.
Site uses Google Site Stats conversion tracking technology. By hitting send, you are acknowledging you are aware of this fact. See Privacy Statement for more details.