Collection Agency & Background Checks by Executive Credit Management
WE WORK HARDER TO FIND YOUR MISSING DEBTORS: We not only belong to a multitude of Skip Tracing databases, we often use several to help locate and confirm the current address of debtors. In addition, we repeat this process every six months for up to 2 years if a debtor cannot be located on the first attempt. Debtors who are not located are immediately reported to Experian Credit Bureau leading to many calls or letters from debtors or notices from Experian with updated address information.
LITIGATION EVALUATION ON ALL SUIT DECISIONS: When our client is asked to make a decision on Litigation, we provide them with an analysis of the debtor's ability to pay a Judgment. This includes any property; jobs or credit implications that affect the decision making process and enables our clients to make a more informed decision.
WE HELP CLIENT IMPROVE THE QUALITY OF THEIR APPLICANT DATA: Our clients are our most important asset. We fill out all suit paperwork as quickly as possible and conscientiously monitor the progress of all paperwork through the court system. By doing this paperwork in house and using our follow up system we can often complete the litigation cycle in about half the time expected.
WE MONITOR EVERY LAW SUIT: If an action should take 1 month our monitoring system automatically schedules the claim for a follow up contact at the earliest possible time. This keeps the Attorneys on their toes and provides our clients with the fastest possible handling of litigation.
WE HANDLE MOST DEBTOR DISPUTES: We can do this because we learn your contract and we keep notes on how you want us to react to most common disputes. This saves our clients a great deal of time while their claims are handled EXACTLY the way they want them to be handled.
OUR CALL MONITORING SYSTEM IS THE BEST IN THE BUSINESS: Debtors are contacted at the optimum time every time. Careful records are maintained on each contact and warnings are automatically issued for potential problems.
WE KNOW WHAT WE ARE DOING: Our collectors are much more experienced than average. They read and understand every client contract. They are patient and do not easily get excited. They know their job is to collect money, not win arguments. We help our Clients get more back from unpaid bills with a minimum of effort and superior results. We are easy to reach. When you need answers you can get access to any collector or manager.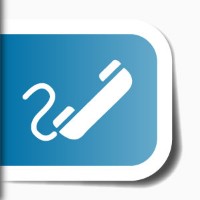 Contact Us
Tel: 800.355.4020 Fax: 800.355.300